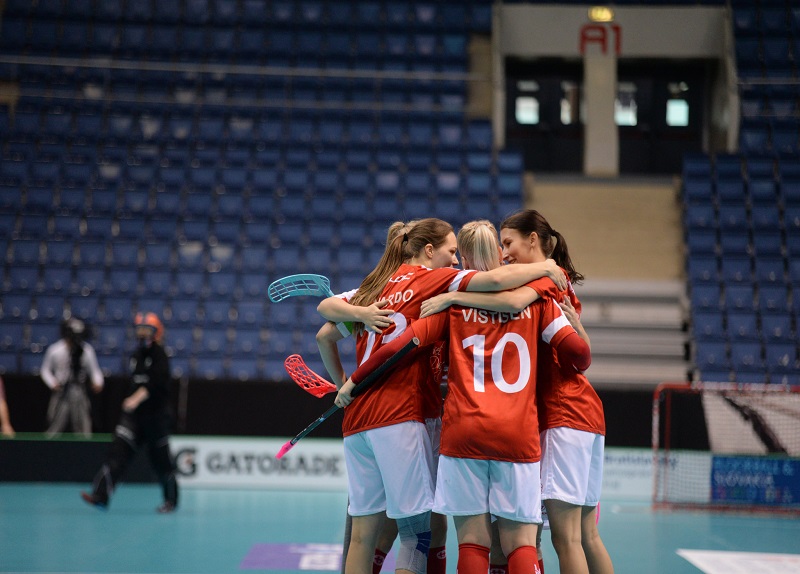 Very important match for both teams, Germany against Denmark for the 9th place.
Germany and Denmark started with enthusiasm but they focused on defensive play. The first goal was scored by Theresa Beppler-Alt, German forward, in the 3rd minute. She showed an accurate shot from the left side. But Denmark responded in the 6th minute. Laura de Fries scored the first goal for the team from Denmark. Cecilia Di Nardo added the second goal in the first period. She became the new all-time goal scorer of the World Championships. Danish players led 2:1.

Denmark controlled the game. Players from this country had several good opportunities to score. Germany played only on break aways. This duel was dramatic after the second German goal in the 32nd minute. Randi Kleerbaum edited the score to 2:2. Nobody wanted to make some mistake and with this thesis, the second period ended.

The important goal in the match was scored by Danish center Nanna Sorensen in the 47th minute. Mathilde Christensen added another one in the 49th minute. Denmark led 4:2 but German players scored the contact-goal to 3:4 thanks to Anne-Marie Mietz.

Best players:
#10 Emma Vistisen (DEN)
#12 Theresa Beppler-Alt (GER)