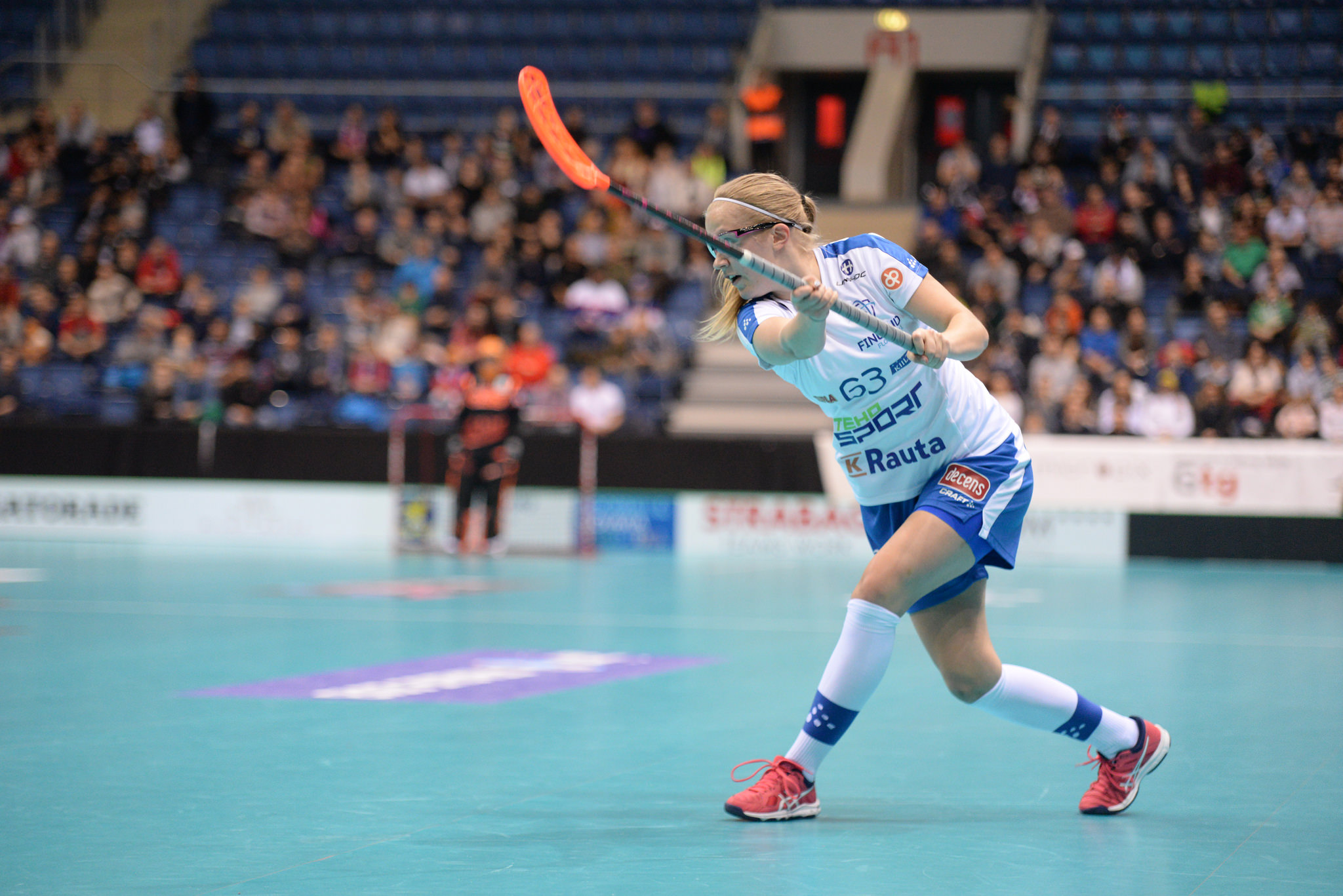 It was an astonishing game straight from the beginning. A lot of spectators came to the Ondra Nepelu Arena, so Slovakia could be happy for an amazing audience, almost the whole arena was full.
The match itself started with a high tempo. It was pretty clear that it is impossible for both teams to keep such pace for the whole match. It was Paulina Hudakova who scored the first goal, making the spectators jump off their seats. Unfortunately for Slovakia, Katarina Klapitova was given a 2-minute penalty and Finland took the opportunity with Oona Kaupp scoring the equalizer.
Slovakia managed to take back their lead with a sensational goal by Lenka Cuprakova. However, things got really heavy for Slovakia, as Klaudia Robova was given a penalty for blocking opponent's stick. It did not stop there though, Michaela Sponiarova was given a penalty as well and Slovakia had to defend Finland's offense with 3 players. This resulted in the second goal of Finland scored in a powerplay as Hanna Sipilainen made it 2-2. Still in the first period, the penalties kept coming for Slovakia. Sponiarova was given another one, fourth for the Slovakian team.

The match got even more intense in the second period. Finland was clearly caught by surprise, considering the shocking start of the match. Even though they managed to create clear goal opportunities, they did not manage to score, even when the almost empty net was in front of them. This was finally broken by Jenna Saario after 13 minutes of the second period. Slovakia then got a big chance to even the game, Katri Luomaniemi was given a 2-minute penalty, but Finland's defense was too good.

The third period continued to be quite a balanced game with good opportunities on both sides. However, after Eliisa Alanko scored, it was obvious that Finland is starting to get a bit calmer and self-confident again. They proved it again 9 minutes before the end of the match. Veera Kauppi scored and increased Finland's lead to 5-2. 8 seconds to the end, Alanko confirmed Finland's win and made it 6-2.

Best players:
Slovakia: #33 Karolina Kristofova
Finland: #63 Veera Kauppi