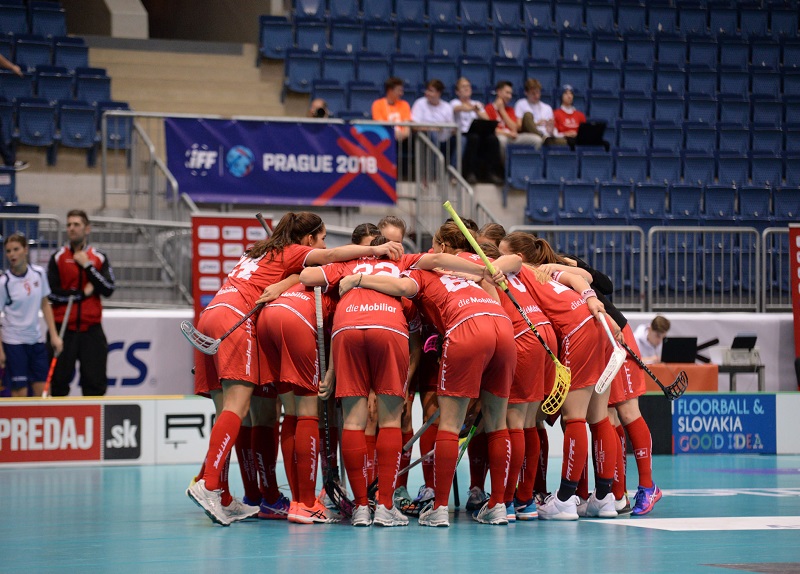 Another battle for the semifinals. Team Switzerland against Norway.
The match began with several occasions of the Swiss team. Norwegian players tried to be active and they didn´t want to allow Switzerland their own game. But Nadia Reinhard scored the first goal. It was in the 6th minute of the first period. Paradoxically, Switzerland was under pressure and Norway was successful. Julie Gidske scored a short-handed goal. The Swiss players responded very soon. One minute later, Tanja Stella made it to 2:1 thanks to distance-goal.
Isabelle Gerig added the third goal and she offered a confidence on the Swiss sticks in the 22nd minute. Another goal for the team Switzerland. Michelle Wiki rebounded the shot in the 24th minute. Corin Ruttiman confirmed the Swiss lead when she scored the goal in the 30th minute. Norway was frustrated. Michelle Wiki added her second goal in the match in the last minute of the second period.

Corin Ruttiman started the last period with the goal to 7:1. Switzerland controlled the game, this team had a big chance to progress to the semifinals. Michelle Wiki completed her hattrick in the 53rd minute. This player was also the next goal-scorer. Nadia Reinhard scored the last goal in the 58th minute.

Best players:
#18 Margrit Scheidegger (SUI)
#6 Karen Farnes (NOR)