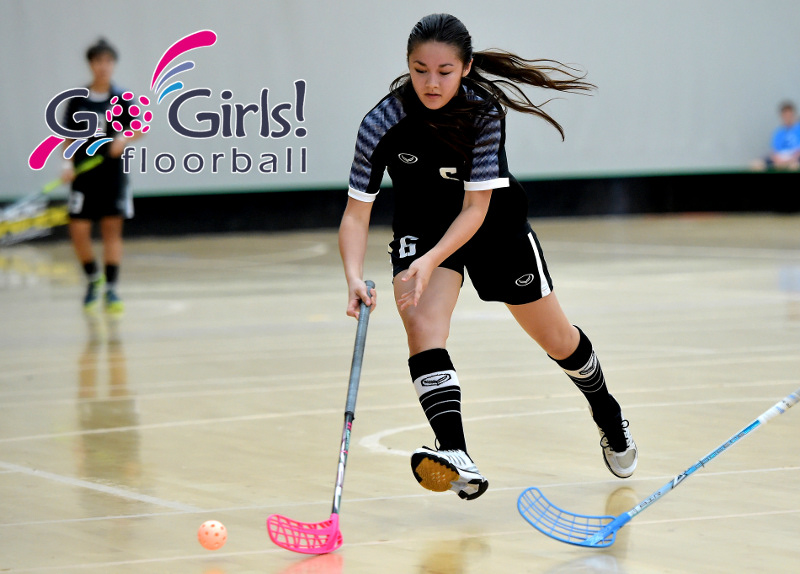 16-year-old Nelly Johansson will be playing for team Thailand in the upcoming Women's World Floorball Championships in Bratislava. At the moment, she is studying social sciences in Sweden and plays for IBK Alingsås. Nelly has been playing floorball for almost seven years.
How does Men's floorball and Women's floorball differ in your country?
One of the differences between male and female floorball in my country (Sweden) is that the men play more physical than females and it tends to be more of a contact sport. As in a lot of other sports, floorball tends to receive more publicity in the male side of the sport as opposed to the female.
How do you practice floorball?
I normally have one physical and two floorball trainings plus matches every week. My practice sessions often last for about one and a half to two hours. Whenever I'm not practising floorball I am often at the gym trying to make myself stronger for every match that is on the way.
How did you become a national team player?
Before I became a national team player my club got an email saying that the team was looking for players with Thai nationality. My father answered saying that I was interested so they asked me if I could come to Thailand and try out for the team. After being in Thailand for two weeks, I got chosen to be a part of the U19 Thailand floorball team to be able to play with them in the Women´s U19 WFC 2016 in Canada. This year the team wanted me to return to Thailand to prepare for the WFC Qualification. After two weeks, we flew to New Zealand together.
What has been the most peculiar situation that has happened to you during a floorball match?
The most peculiar situation that has happened during a floorball match is that all the lights went out, so the whole arena turned completely dark. But after a couple of minutes they fixed the lights and then we could proceed our match.
How will you prepare for the WFC?
As an individual player I will prepare for the WFC with many different physical trainings. I will try to overcome my weaknesses and train as much as possible. My team is going to prepare for the WFC with a camp in Sweden that lasts for approximately three weeks. I predict that we will become closer as a team and work together to be a complete unit. Time together will strengthen the team resolve.