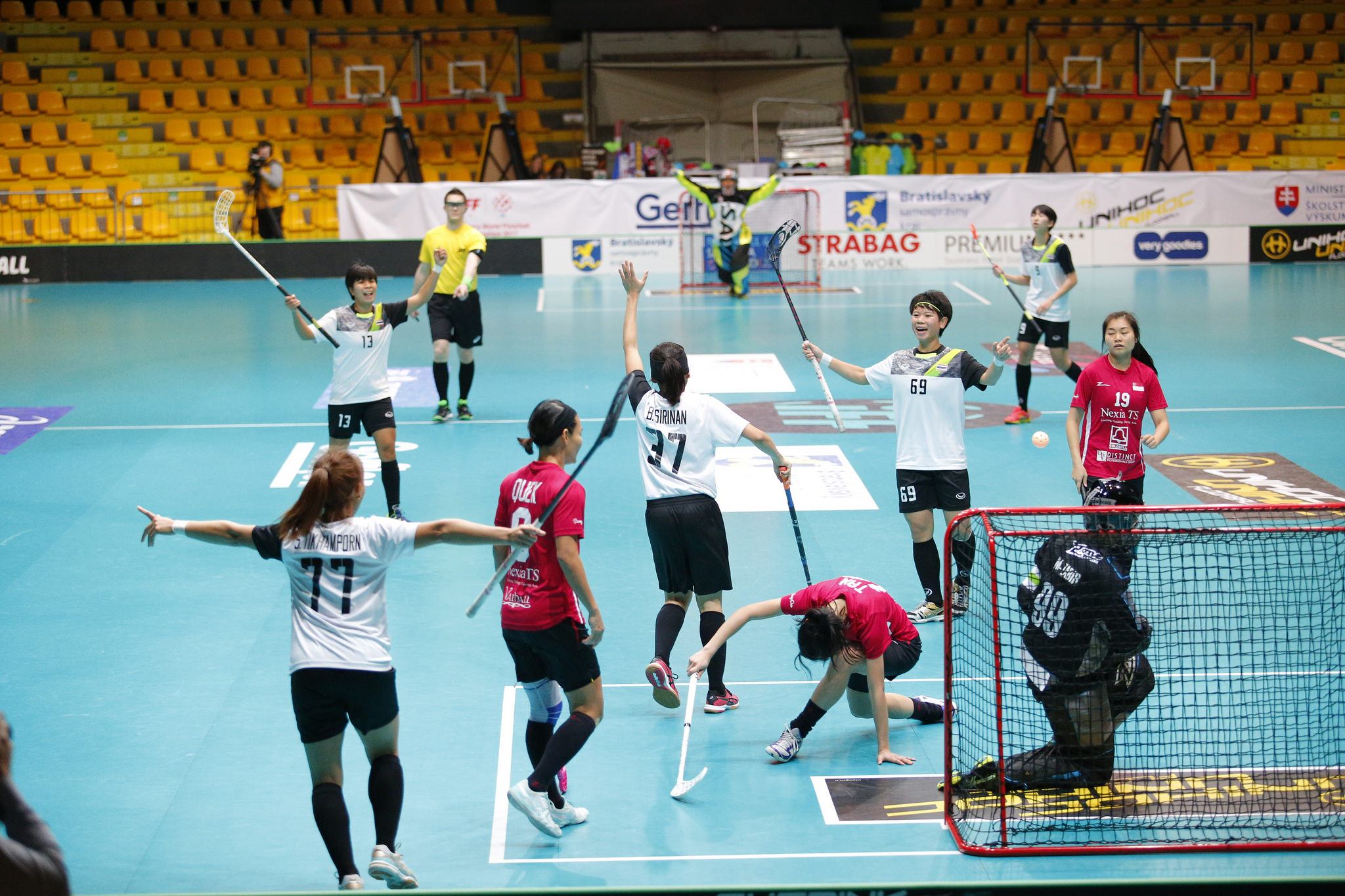 The second battle in a hunt for 13th place was between Singapore and Thailand. This match had no clear favorite and was quite balanced from the start. Thailand got in the lead in the third minute when Sirinan Boonbut scored. Singapore made the game even thanks to Shannon Yeo, who got a good pass from Mindy Lim. No more goals were scored in the first period and so the score stayed at 1-1.
The game started to look pretty good for Thailand in the second period. Boonbut scored two more goals, one of them in a powerplay. Xuan Yeo was given a 2-minute penalty and Singapore did not manage to defend Thailand's powerplay this time. After that, Jill Quek scored to cut down the score and got Thailand a bit under pressure. Singapore then threw off a huge opportunity as Quek missed a penalty shot.

In the third period, things started to get heavy and the game turned into a real thriller until the very end. First, Thailand increased their lead with a goal by Nina Suppa. Singapore did not stay behind for a long time and Quek lessened the game. Then, Hui Hui Ong scored in a delayed penalty situation and equalized the game. Everything seemed like the match was going to overtime, but the last minute changed everything.

Sirinan Boonbut scored 59 seconds before the end of the final period and put Thailand into the lead. Three seconds after that, Tikhamporn Sakunpithak scored an empty-netter. At that moment it looked like Thailand is going to win 6-4, but two seconds before the end, Shannon Yeo cut down the score to 6-5.