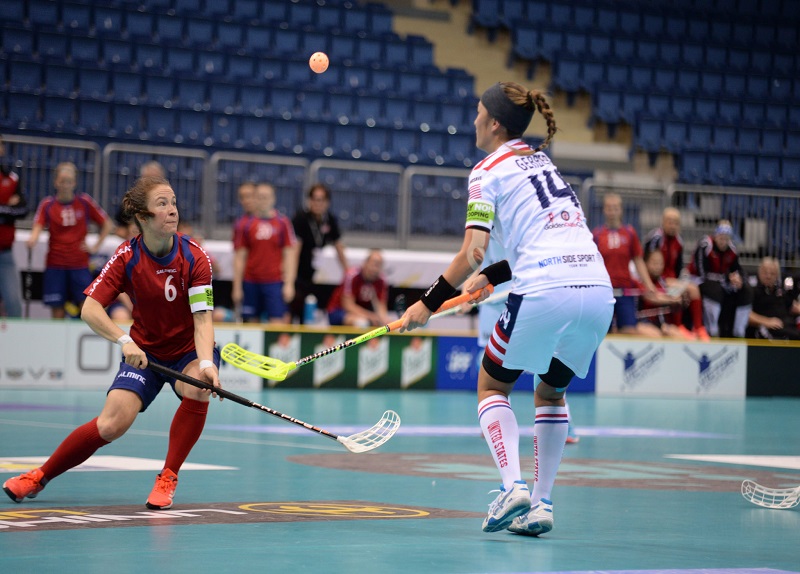 The match between Norway and USA. The winner will play against Switzerland.
Perfect start for Norway. Karen Farnes scored the first goal of the match in the 3rd minute. Both teams focused on defending, they utilized break aways and mistakes of opponent´s defenders. Michelle Linhart scored two goals in a row in the first period. Norwegian players didn´t want to give up. Mia Osterhaug confirmed their effort in the 17th minute.
The captain of Norway Karen Farnes scored the third goal of her team. A pugnacity, desire to win and defensive play were significant aspects of this game. But it didn´t take too long until the teams started to shoot from any positions in the second period. Henriette Knudsen utilized good pass from the defensive zone and they showed a short-handed goal. Norwegian players had two-goal lead. Karen Farnes added her the third goal thanks to rebound.
At the beginning of the third period, there were two goals for USA. Firstly, Christine Lindberg scored a goal in the 42nd minute. Secondly, Marie Haggstrom added another in the 44th minute. What a chances for USA. Forwards of this country didn´t use several ideal occasions to score. Norway still led 5:4.
Finally, Norwegian players won this dramatic duel 5:4.
Best players:
#35 Thea Kristine Ekholt (NOR)
#31 Kate MacBean (USA)