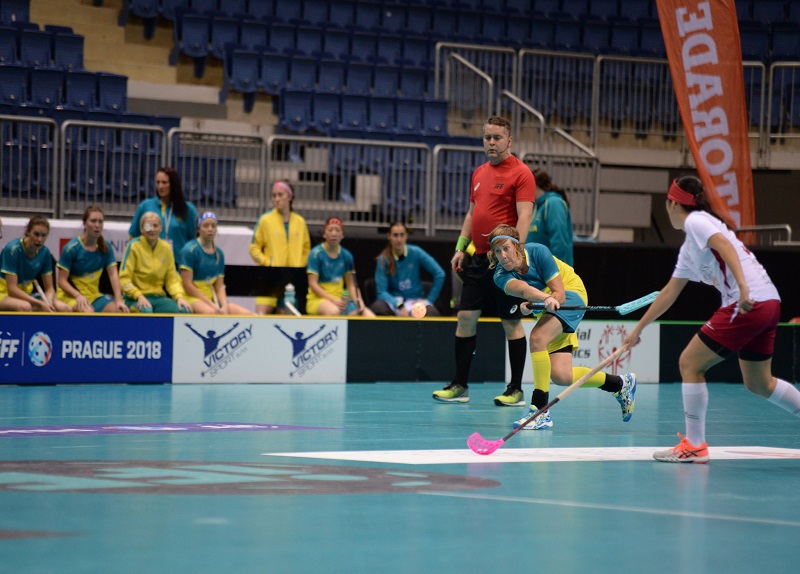 A battle for the 15th place between Australia and Singapore.
Singaporean player Shannon Yeo scored the first goal of this match. She utilized an Australian mistake in defensive area. Australia tried to destruct the Singaporean defence but Singapore was very compact in front of their goalie. Sarah Moulton, Australian goalie, showed a fanstastic save in the 11th minute but few seconds later, Hui Hui Ong scored a lucky goal. Singapore led 2:0 but Australia responded soon. Yasmin Skene was the first goal-scorer of her team. Australia added a power-play goal in the 16th minute.
A dramatic game in the second period. Both teams started with enthusiasm and desire to add another goals. But defenders didn´t want to accept this challenge. A lot of shots were blocked on both sides in the second period. Nobody found the right key to score a goal.
Australia and Singapore had more dangerous scoring chances but they were unable to use them. An absolute turnover for Australia! Hannah Quaife was a successful goal-scorer after 29 minutes. Australian players led 3:2. Ruby Wright continued in the turnover because she scored the fouth goal for Australia. Singapore fighted for the victory. This thesis was confirmed in the 57th minute thanks to Natalia Wee who scored a goal to 3:4.
All in all, Australia won this match 4:3.

Best players:
#12 Hannah Quaife (AUS)
#6 Mindy Lim (SIN)