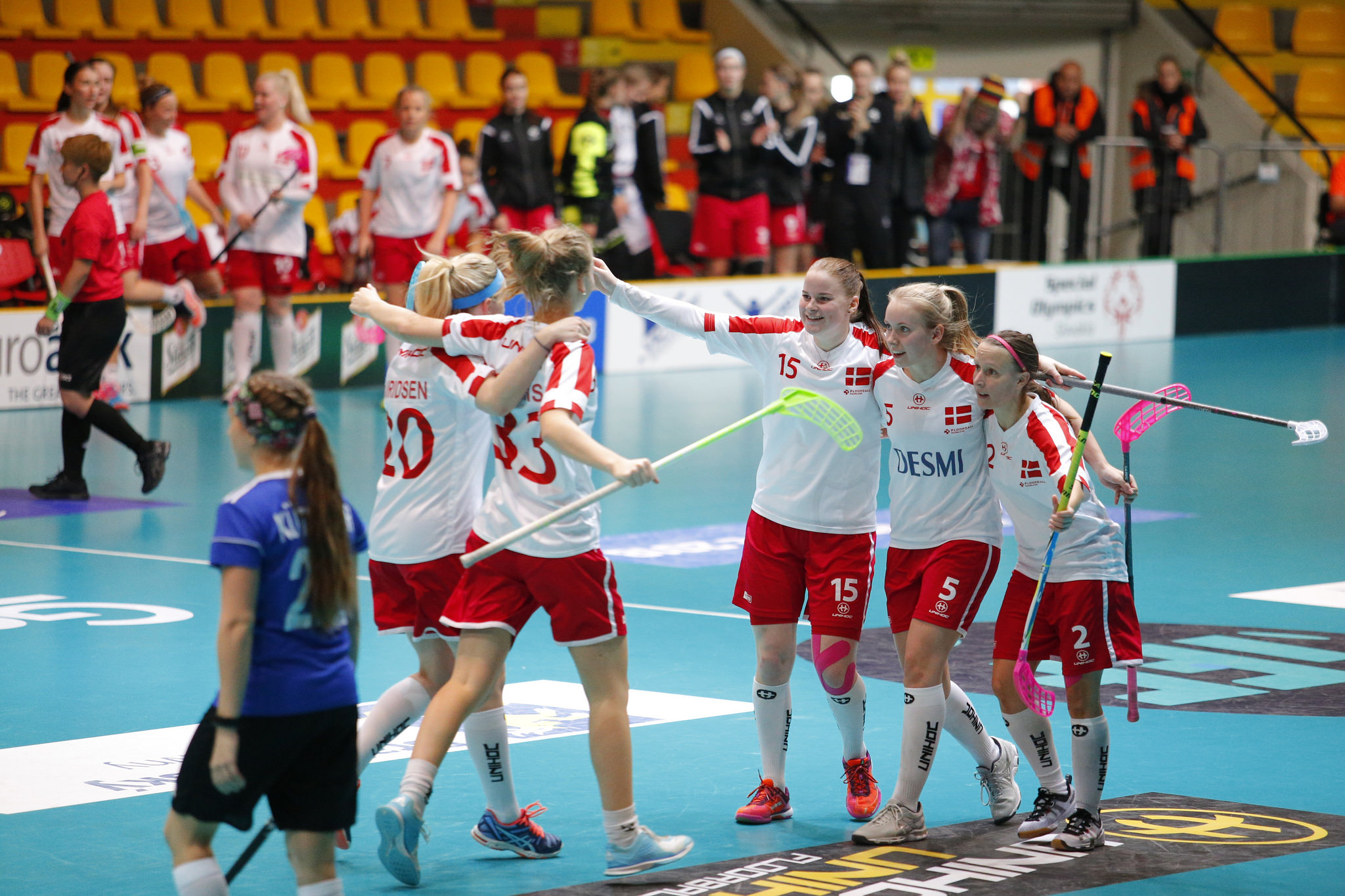 An important match for both teams. This game, that could be called "the race for 9th place", because the winner of this game would facet he winner of the Germany – USA match. On the other hand, losers of those matches would fight for the 11th place on Thursday.

It was a slow start for both teams, while Denmark and Estonia played both quite defensive and did not create enough goal opportunities. Denmark got a great opportunity in form of two powerplays. Judith Hyvarinen and Ia Kaugesaar were both given a 2-minute penalty, but Denmark did not grab the chance and did not manage to score. The score remained unchanged, 0-0 after the first period.

Three minutes after the start of the second period, Klara Fjoder finally broke through Estonian wall and scored the first goal of the match. That moved Denmark a bit forward and Laura de Fries increased the lead to 2-0. The third 2-minute penalty for Estonia was given to Judith Hyvarinen and Denmark finally grab the chance. Klara Fjored scored in the powerplay and made it 3-0 for Denmark at the end of the second period.
At the beginning of the last period, Diana Klavan scored to cut down the score, making it 3-1. Five minutes after, Denmark took back their lead by three goals with Nanna Sorensen scoring Denmark's fourth goal. Eight minutes to the end of the last period, Reti Vaart cut the score difference back to two goals.

Estonia then blew off a huge chance. Kati Kutisaar missed a penalty shot, leaving the score unchanged and Denmark won 4-2.