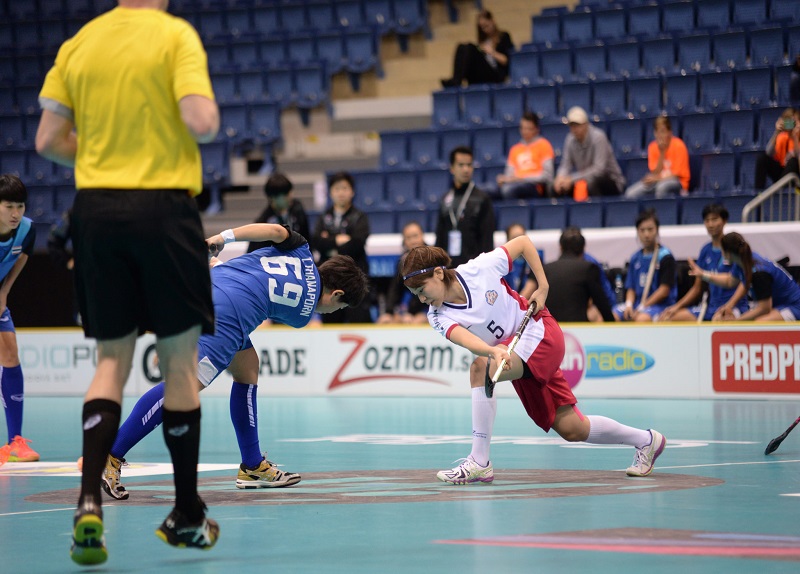 Thailand and Japan battled for the 13th place.
The match full of energy, both teams wanted to win. The first goal-scorer was Sirinan Boonbut from Thailand when she scored a beautiful goal in the 5th minute. Japanese players tried to use their effort and change the score to 1:1 but the Thai goalie was ready to stop every shot. The team Japan focused on combinations and a lot of passes, Thai players preferred break aways. Nelly Johansson, forward from Thailand, scored the next goal. This team had a two-goal lead. But Japanese players scored a contact-goal in the 19th minute.
The second period offered only one goal. Sirinan Boonbut added her second. Thailand led 3:1 before the last period. Japanese players had to be more effective in front of Chika Sato.
Japan had only one task in the last period of the World Championships - to score two goals. However, Japanese players were active, Thailand scored the fourth goal. Nina Suppa confirmed Thai lead. Japan didn´t give up. Yui Takahashi utilized a power-play and edited the score to 2:4.
Best players:
#8 Mahiro Shimizu (JPN)
#8 Nelly Johansson (THA)