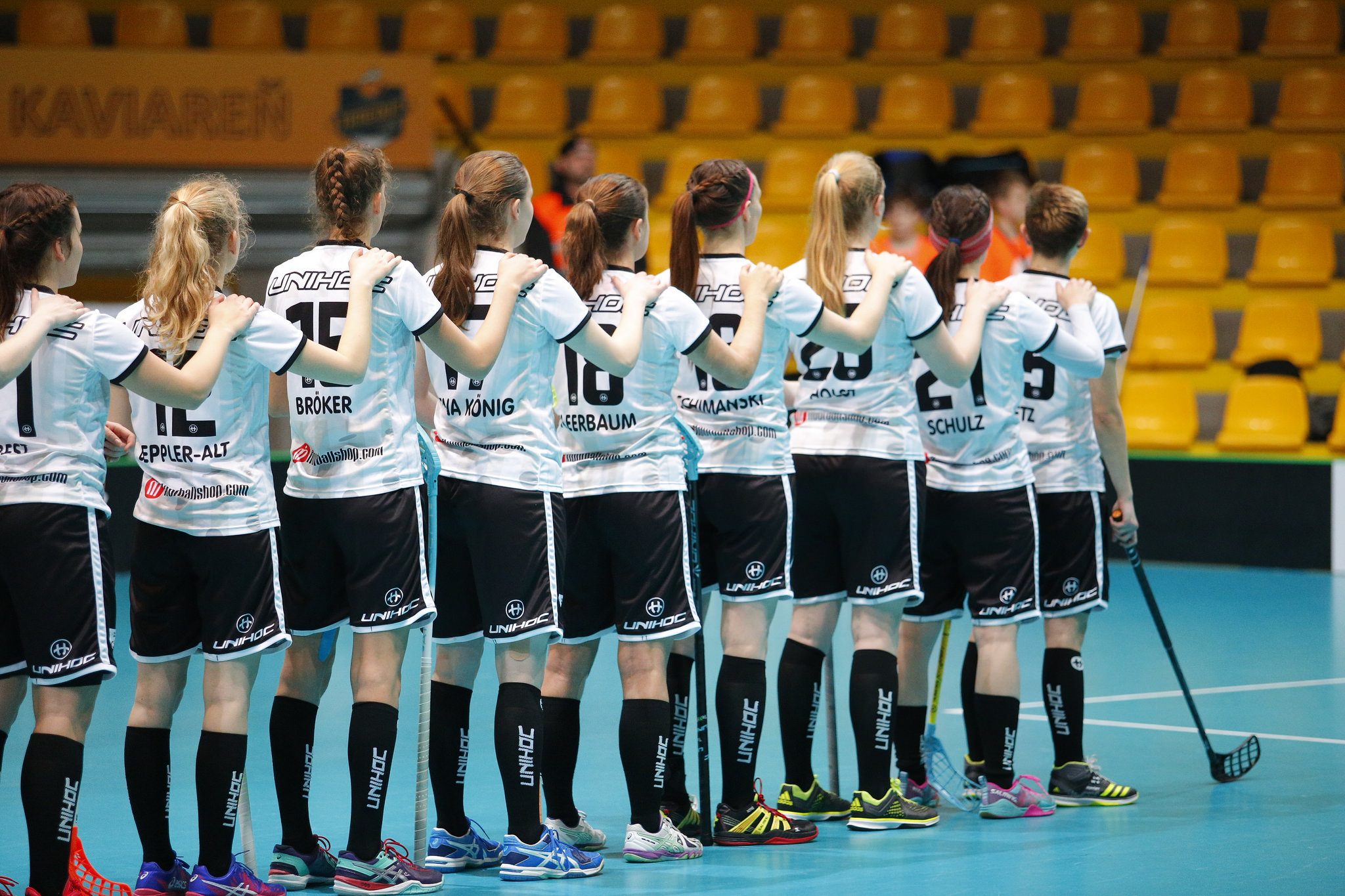 Like Denmark battled Estonia for the 9th place match, the same went for the USA and Germany. It was now clear that the winner would face Denmark in the match, while the loser would face Estonia.
From the start, it looked better for Germany, since they have won the first period 4-1. Goals by Vanessa Weikum, Randi Kleerbaum, Lisa Merle Entelmann and Vanessa Weikum showed Germany's strength after they had struggled to score in the previous games. The only one to score from team USA Christine Lindberg, who lessened the game to 4-1.
The second period turned into a real scoring-spree. Marie Haggstrom was the one who started it and cut down the score to 4-2. Germany then got ahead of three goals again when Franziska Kuhlmann scored. Then, the USA scored two more goals and it seemed as if they were going to equalize the game. It was 5-4 when Jessica Schulz scored and made it 6-4 for Germany. Three seconds before the end of the second period, Michelle Linhart put the game to just one goal difference.
In the third period, Germany got way ahead again with three goals. The USA managed to come a bit closer with a short-handed goal by Linhart. Three minutes before the end of the last period, Marie Haggstrom made it 9-7, scoring a goal in a powerplay. However, they did not manage to equalize and Anne-Marie Mietz scored an empty-netter, leaving the final score at 10-7.