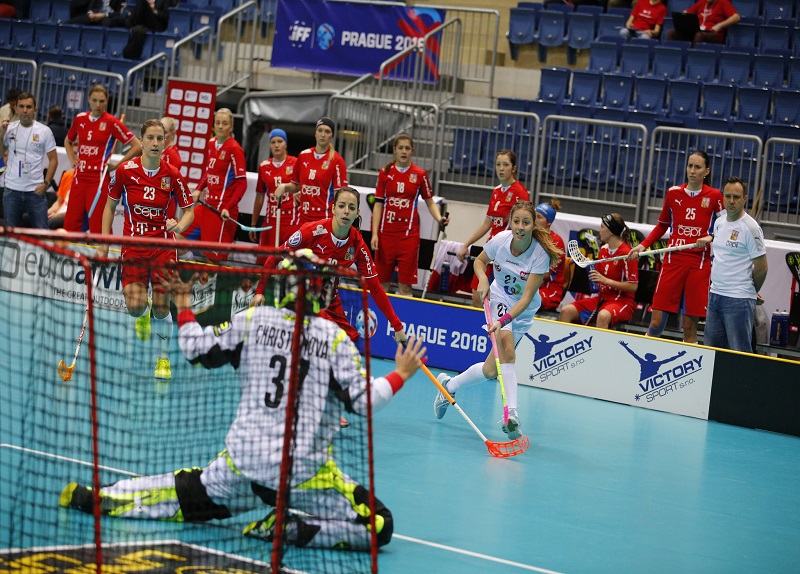 Poland challenged Czech Republic in the quarterfinals.
Czech Republic started the match perfectly. After twelve minutes, Czech players had a three-goal lead. Hana Konickova was the first goal-scorer. But there was Nela Kapcova. She scored two goals in a row. Michaela Mlejnkova and Veronika Enenkelova orchestrated the fourth and the fifth goal of this match. Polish players were under pressure and they had a big problem to create some chances.

Poland tried to improve their offensive play but Czech players were focused on potential opportunities. Katarzyna Rogala scored the first Polish goal in the 25th minute thanks to individual action. Poland had an advantage of power-play but Polish players didn´t utilize it in the 29th minute. Tereza Urbankova added another goal of Czech Republic in the 31st minute of the second period. But Poland responded soon. Katarzyna Fula rebounded a good shot and there was only four-goal lead for Czech Republic.
Anna Raczkowska orchestrated a quick goal for Poland in the first minute of the last period. But their desire to win was refused by Nela Jirakova. After this, Czech Republic added another three goals, Poland only one. Czech Republic confirmed the role of favourite and won 10:4.

Best players:
#12 Hana Konickova (CZE)
#6 Katarzyna Rogala (POL)