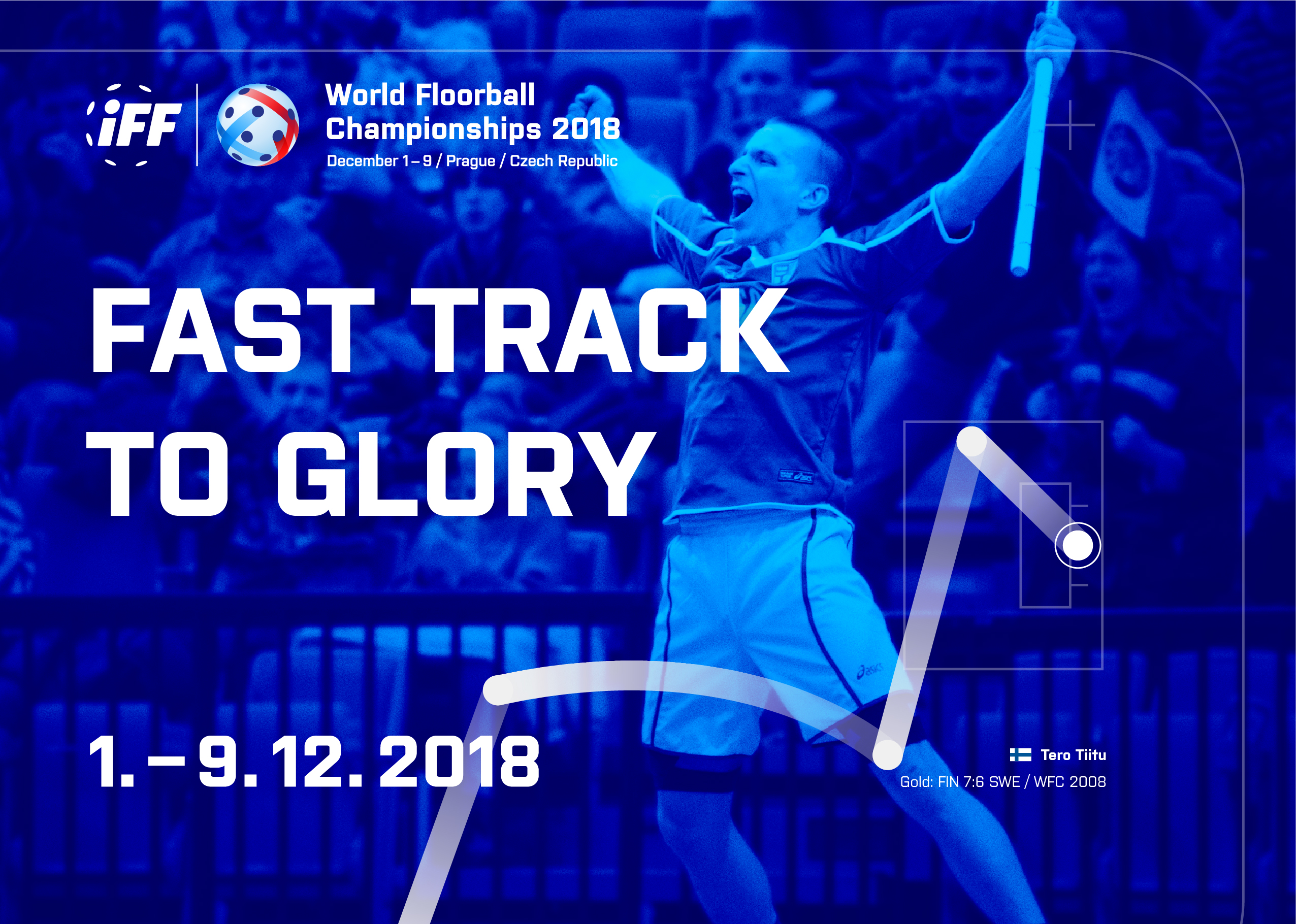 Tero Tiitu became Finland´s hero at O2 arena in 2008 as he scored the overtime goal against Sweden in the Final and won Finland its first ever Men´s WFC gold.

Tero, how is your life at the moment?
I am doing well. At the moment I am working on my second master's thesis and that is my primary focus. I am at the same time practicing well and a lot, but not with a team. And I still have to define whether I will continue my floorball career or not. If I will resume it, then I am eager to continue until spring 2021, the season with the Finnish home WFC. But at the same time, there are so many other things I would also like to do (smile). Let's see then.

What do you recall from your first WFC?
I played my first WFC in 2002 in Helsinki. I was 20 years old and I had the home WFC in my head as a goal that season. So I was very pleased, when I really made it. It was a great experience for a young guy like me back then. We made it to the final, but the Swedes won 6:4. It was pretty tight, but they were all in all better and we had to improve quite a bit to be better later. But it was very special to play in front of the home crowd, something really fascinating.
What are your memories regarding the WFC 2008?
Well, at that time, the core bunch of players in the national team had been together for quite some time. We experienced many losses; we went through quite tough times as in ´02, ´04 and ´06, when something was always missing. But anyway, we still had our long term objective. Actually the final in 2008 was as tight as the one two years earlier, but this time, the luck was on our side (smile). All in all 2008 was an important milestone for our team as well as for floorball in Finland.

Could you try to recall and describe the moment right before the decisive goal you scored in the final?
I saw the ball was bouncing a bit, so I had to focus to make the shot right. But that was all I had to do, the hard work was already done by my teammates. This goal and situation how we achieved it was a great proof of excellent teamwork. Something, that shows how interdependent this sport is. Without my mates, I wouldn't have had the opportunity to score. And honestly, almost anyone in that situation would have been able to put the ball into the net.

When you think about this goal, what emotions did it bring?
I don't have kids yet, so I dare to say, that so far, this goal has simply brought me the most amazing feeling I´ve ever had in my life. And it was even stronger, as I was able to share with my mates.

Was this goal the most important one in your career?
Perhaps, but let's say so far the most important one (smile).

Were you often reminded about it even in later years of your career?
Yes, especially the first couple of years. You know, this goal was elected by the people in Finland the most memorable moment in Finnish sport in 2008 and our team won a prize for that. It was obvious, that it touched the people and I have become the "face" of it. I went to the Sports Gala to accept the prize on behalf of our team and I held a speech. After that, I was asked to participate in different kinds of events and TV shows. And I said yes to many, as I felt, that it would help our sport to develop. But nowadays, I am perhaps a bit more anonymous again (smile).

Are you looking forward to the WFC 2018 in Prague?
As I said, I still don't know, if I am going to play some more or not. If I´ll do, then I´ll do everything in my power to be in the team. And If I am not, then I´ll definitely be there just to watch! (smile).
Do you believe that Finland will win again or is it time for others?
Yes, I believe in Finland and the players´ skills and experience. We´ll have the right team for a success. But, if Finland shouldn't win, it would maybe be nice to see a completely new nation as a winner, why not Czech Republic for example! (smile). And ultimately, as I see it, floorball or any other world-class sport is not about winning. The most important thing is to live a meaningful everyday life and try to become as good as one can. Titles and other great results are then only a nice by-product.
How would you invite people to the WFC 2018 in Prague? Why should they come and what can they expect?
Well, first of all, floorball is a fascinating sport to watch. Something is happening on the court all the time and it requires various abilities from the players. Secondly, Czechs are known for their passion for floorball and for well-organized events. So, all in all, people can expect amazing things both inside and outside the rink!