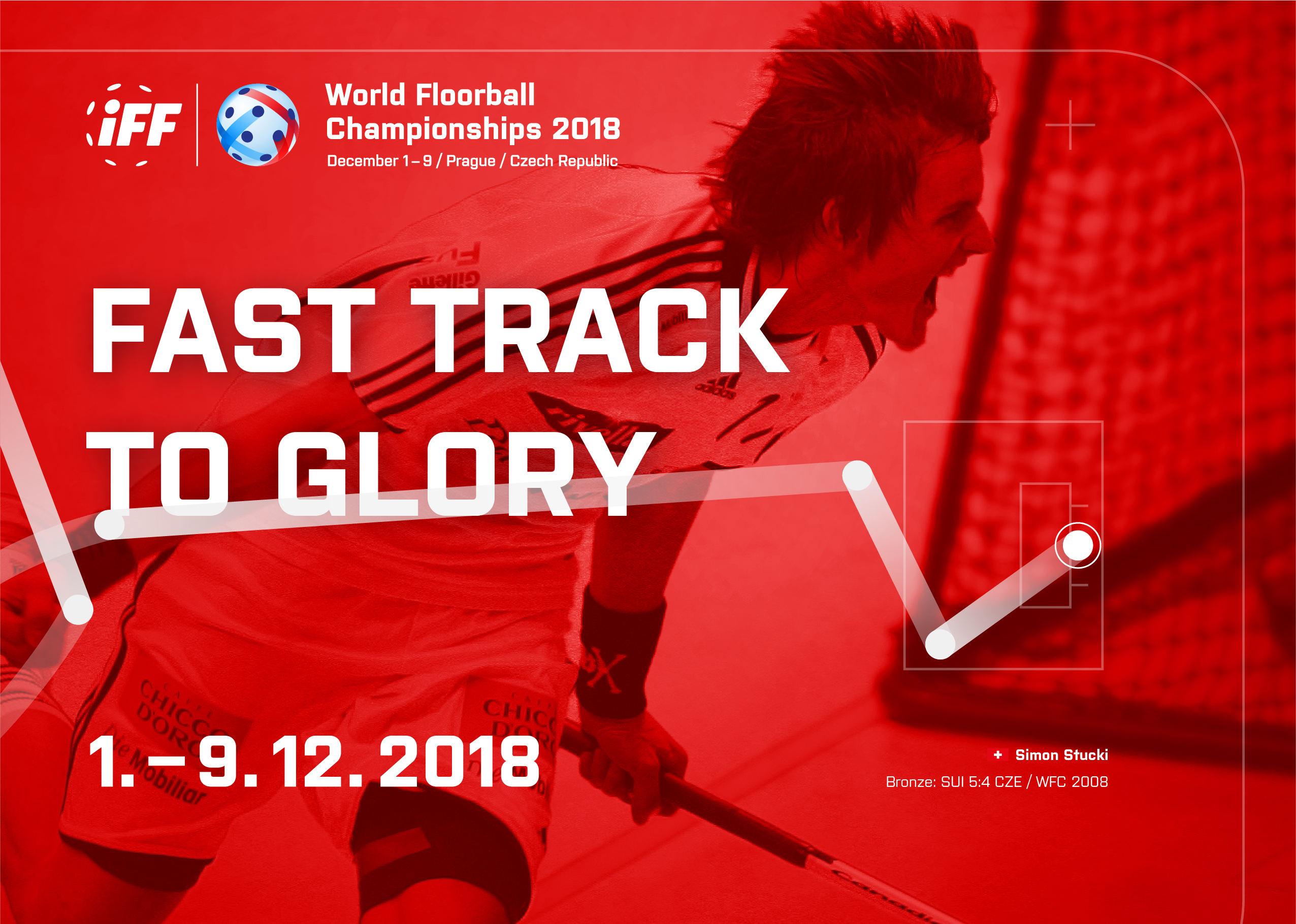 Simon Stucki has been part of Switzerland´s Men´s team 2006-2014 and he was the one who robbed the Czechs of their bronze medal in 2008 by scoring the winning goal on overtime.

Simon, how is your life at the moment?
Regarding floorball I am only training some juniors – and I am one of the commentators of the livestreams at the home-games of Tigers Langnau. I don't play anymore. To stay fit I play roller-hockey with a couple of friends once a week though. On the private level I still work as a butcher and in November 2017 I bought a house. There is a lot of renovation-work to be invested for quite a while.
What do you recall from your first WFC?
A very memorable moment of WFC 2006 in Sweden was the draw between Switzerland and Sweden in the group stage (4:4 in Malmö) – I scored a goal and afterwards jumped into the audience to kiss my girlfriend (by now my wife).
What are your memories regarding the WFC 2008?
I often discussed with friends which of the WFC was the best – and most of us agree that WFC 2008 was the best. Not just because of our medal and the atmosphere in O2 arena. Already the setup and level of organization in Ostrava was fantastic. I remember how we walked to the arena one day before WFC to watch an ice hockey game – and the next morning the arena was ready for our practice. I can honestly say that I always enjoyed playing in the Czech Republic, also the EFT events, because the level of organization was always the highest.
Could you try to recall and describe the moment right before the decisive goal you scored in the bronze medal game?
I remember how I said to my line-mate Andreas Cadisch just moments before: "Let's go out and do it now..." And we did it. The goal itself I will of course never forget.
When you think about this goal, what is the strongest feeling?
Right after I scored the goal the until then unbelievably loud crowd went totally silent. You could only hear the Swiss fans far away celebrating. It was a "chicken skin" moment and I immediately realized that we won a medal. We were so close to reach the final (loss in overtime against Sweden in semi) and then almost lost bronze...


Was this goal the most important one in your career?
I was fortunate enough to score many decisive overtime goals for my club, but regarding the outcome, this bronze goal was definitely the most important one, yes.

Were you often reminded about it even in later years of your career?
Many times – and I often watched the video.

Are you looking forward to the WFC 2018 in Prague? Are you coming to watch some games?
It's quite unlikely that I will be there but I will definitely follow the tournament online or if possible on TV
Do you believe that Finland will win again or is it time for others?
That's really hard to predict. Finland and especially Sweden have such a strong winner mentality; it is difficult to beat them. I often enough tried to beat Sweden myself and it never worked. Switzerland and Czech Republic don't just need one perfect day to be World Champions; they need two in a row, semi and final.

How would you invite people to the WFC 2018 in Prague? Why should they come and what can they expect?
First of all the WFC is showing sport on the highest level, which is fun to watch. But then events like this offer so much more, there is a special groove about them. Like my wife always put it: "The perfect moment also to share a couple of beers with fans of the opponents." And I think Prague has many locations to offer where this is possible.