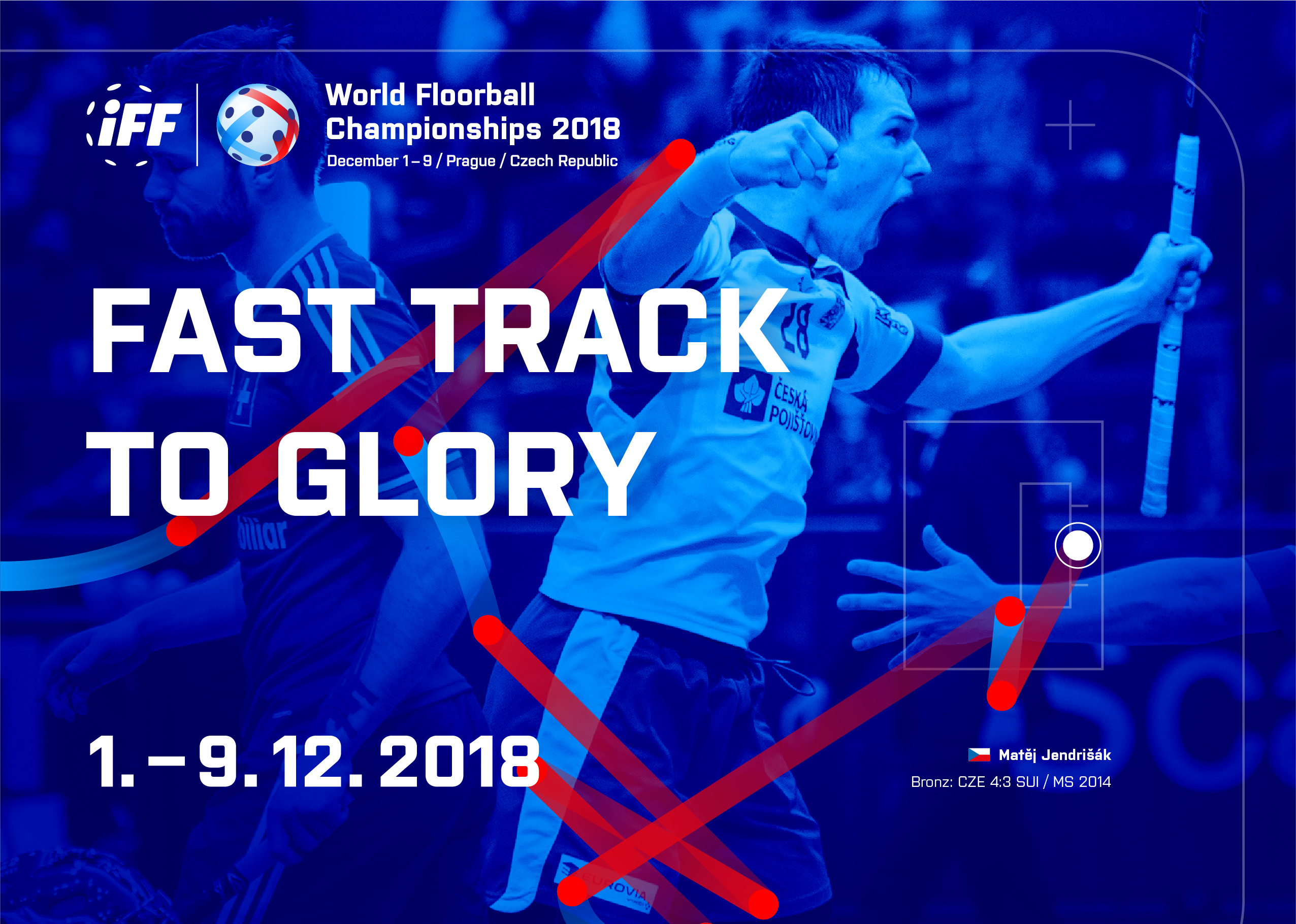 Matej, what do you recall from your first WFC?
Helsinki 2010 was the first WFC I was at as a player. I barely made it to the squad and I did not know until the very last moment if I would be going to Helsinki or not. They told me I made the cut just before a superleague game. I was so excited that I spent most of the match thinking about it and for sure I must have underperformed.
Starting as a substitute I was very lucky to score a goal against Italy on my very first shift. I remember two very close battles with Norway and Estonia which we defeated at penalty shootout. Radek Sikora got unfortunately injured in that match and I suddenly became a starter for the last two games. We eventually went on to crush Switzerland 9:3 to win bronze medals.

What are your memories regarding the WFC 2014?
It was really special for me as I had moved to Sweden prior to the WFC 2014. In a way, it was a home event for me. I remember our hotel off a highway and some bittersweet stories about us staying there. In terms of our performance, we just regret losing to Finland. We should have won that game. Other than that, it was good, especially the celebrations after we won the bronze medal. There were new young guys on the team and it was a sort of changing of the guards for our national team.
Could you try to recall and describe the moment right before the decisive goal you scored in the final?
I think there was not much time left in the second period. We were in power play and I was in my position trying to obstruct the view of the goalkeeper. As soon as Milan Tomasik shot I jumped forward to play the rebound and I scored.

When you think of this goal, what is the strongest feeling?
That we finally scored a power-play goal. I also had this feeling we would manage to keep the lead and come out winning this match.
Was this goal the most important one in your career?
I don't think of it this way. No doubt it was an important goal but I am far from making too much of it.
How do you like the chances of the Czech national team at the WFC 2018?
Of course, the expectations of our fans will be very high. I hope we deliver and make them happy. What we really want is to ignite their passion for floorball so they would regularly come to see live floorball during the normal season.
What would you invite the worldwide audience for at the WFC in Prague? Why should they come and what can they expect.
They would definitely want to see one week of top floorball as played by the best players on the planet. It is now sort of given that Czech fans can create great atmosphere in the arena. This will be something they will take with them back home and keep it forever. And last but not least, there is so much to see and experience in Prague itself.