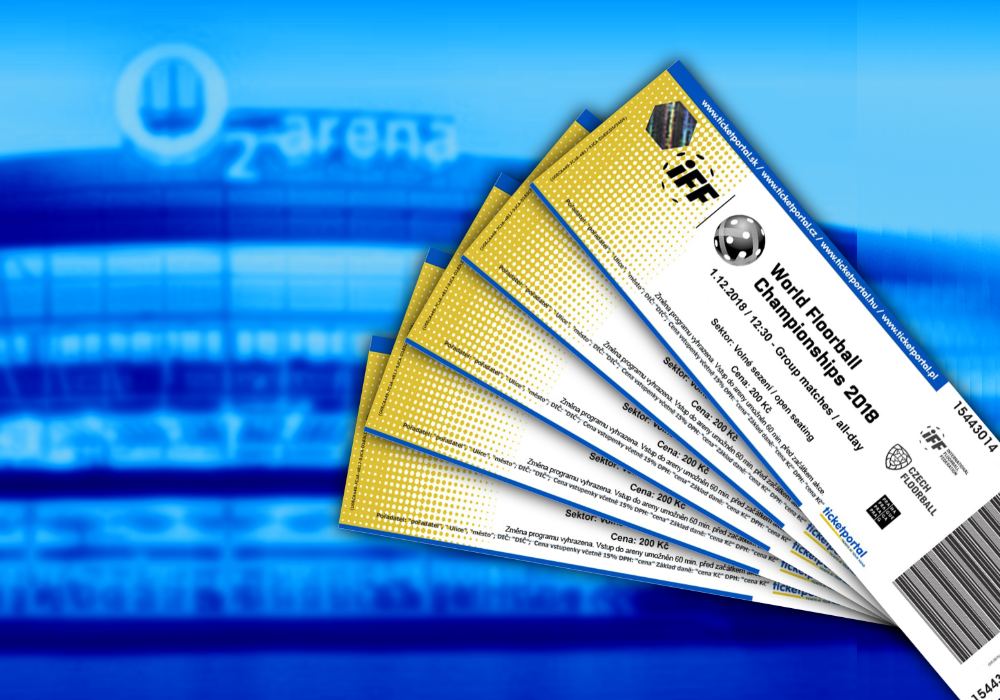 Here it comes! Tickets for the men´s World Championships held in December are finally on sale. From March 15, tickets into the O2 Arena as well as Arena Sparta Podvinný mlýn can be purchased at Ticketportal outlets or online at www.ticketportal.cz. Do not hesitate and secure your seats to see this year´s best floorball.
O2 Arena tickets are divided into four price categories, plus you can improve your experience by purchasing the VIP upgrade service that includes access to VIP areas as well as to the catering service and premium bar. Moreover, an O2 Arena ticket grants you access to the Sparta Arena, where seats are not numbered, on the same day.
There are all-day tickets (from EUR 14) available for the opening weekend, when the group stage games are scheduled, and morning or afternoon tickets (from EUR 8) for the week. Another option is purchasing a package covering the entire group stage, the price of which starts at EUR 36. Tickets to the Sparta Arena are available separately for EUR 4 – 8.
Tickets for the final weekend will probably sell fastest. You can purchase tickets for the semifinal day from EUR 22, and for the final day from EUR 26. The price for two matches of the best teams is again more than reasonable, so do not miss your chance! The number of tickets per purchase is limited. You can buy 6 tickets for each day and 6 group stage packages from one email address, in case you want more contact rezervace@ticketportal.cz. Tickets go on sale on March 15 at 10:00 am CET.