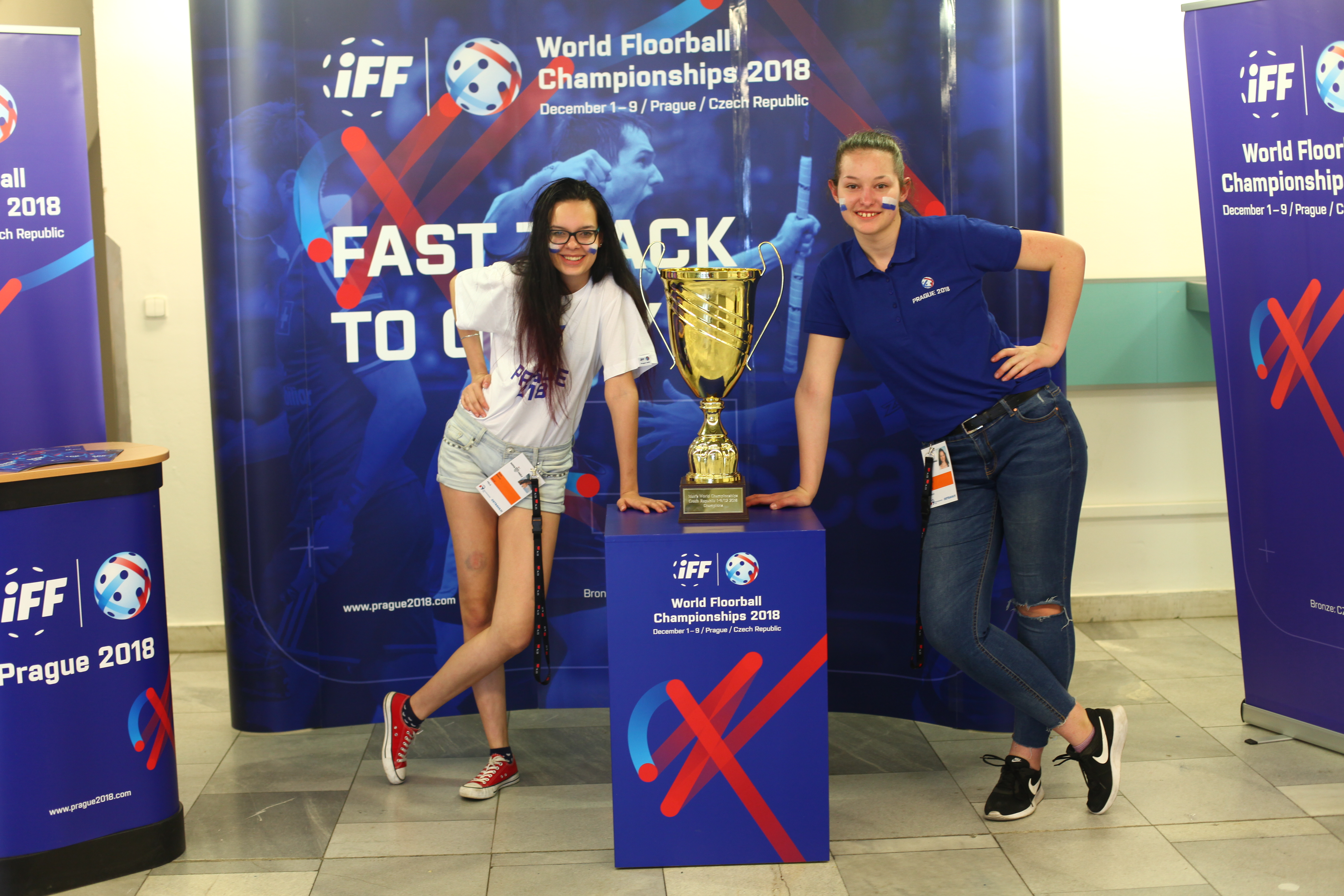 This December we hold an important event – the 2018 Men´s World Championships. It´s going to be an event full of great expectations – both regarding the sports aspect, and regarding the attendance. The climax of the current floorball generation. An event that can help move Czech floorball forward by leaps and bounds, just like in 2008, and that will most likely not return to the Czech Republic before 2030 due to the development of international floorball.
One of the goals will be to beat the overall attendance record and to sell out the biggest sports arena in the country – the O2 Arena in Prague. And not once, but repeatedly! If we succeed, Czech floorball will again and even more convincingly show to the entire country that it is deservedly one of the top sports in the Czech Republic.
In order to achieve these ambitious goals we need more enthusiasts – someone who lives and breathes floorball, just like we do. We won´t be able to make this alone. We need a strong team for this, TEAM 2018. Would you like to get involved too? No problem at all! Come and join us, the decision is only up to you.
A volunteer is an enthusiast that is willing to contribute, with his/her effort, diligence and skills, to the creation of a unique team of organizers of an important sports event. A volunteer is the moving spirit of success of the 2018 World Floorball Championships, which aims to raise the bar of World Championships organization significantly higher, far ahead of everyone else.
A volunteer is an integral part of the actual organizing team during the WFC. This assumes the ability to be fully available from 1st to 9th December 2018, plus the meeting for most volunteering organizers will take place one day before the Championships. Also, volunteers are obliged to attend one of the several planned introductory events, where they will be introduced the concept of how the entire area works and they will take part in small teambuilding activities. The goal is to create a really strong and exceptional team that will cope with all pitfalls of the biggest sports event in the Czech Republic in 2018.
Apply here.