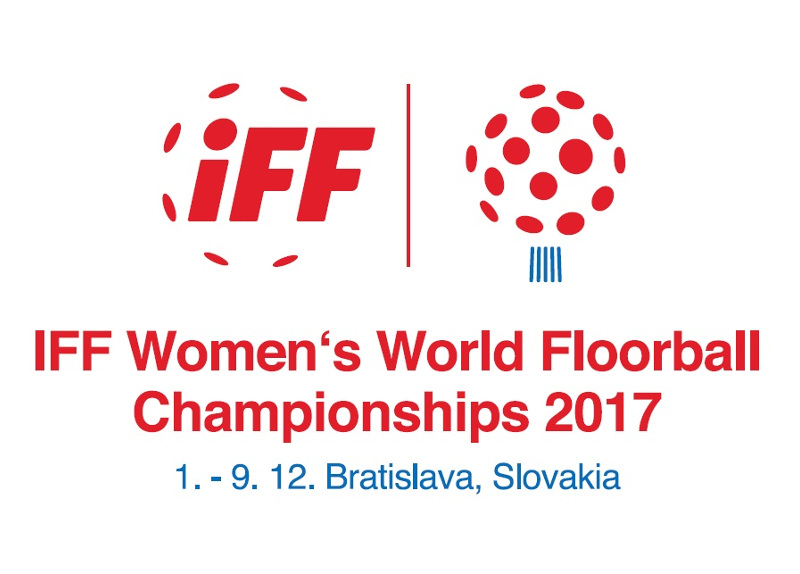 The official website for the Women's 11th World Floorball Championships has been launched! At the same time, the tickets sale for the tournament began.

The Women's World Floorball Championships (WFC) 2017 will be played in Bratislava, Slovakia 1st - 9th December. This is the first time for Slovakia to host an adult WFC final round event:
- We are very pleased that we got the trust from the IFF to organize the Women´s WFC Final Round in Slovakia. Preparations are in full swing and we do hope that we can create a perfect tournament for participants and visitors. We believe that everyone is going to enjoy their stay in the capital of Slovakia. Everybody is very welcome in Bratislava, says Teo Turay, Vice President of the Slovak Floorball Association (SFA).

The official WFC webpage can be found at www.iffwfc.org with all the important information such as contacts, match schedule, information about the qualifications and the arenas. The visual look of the webpage was designed by the organisers:
- We tried to prepare the website to be simple and organized, to find quickly all information about the event. The colors of the pages are based on the national tricolors of Slovakia, states Daniel Granec the Local Organising Committee President.

As the webpage has been launched, so has the tickets sale! There are different tickets packages available and for the beginning of the tickets sale there are special prizes. More information about the tickets can be found here.
Official WFC website: www.iffwfc.org
WFC Facebook page: www.facebook.com/worldfloorballchampionships
WFC Twitter: twitter.com/iffwfc
WFC Instagram: instagram.com/iffwfc

#floorball #iffwfc2017